Systemic approach urged to prevent financial risks
By Wang Yanfei | China Daily
Updated: Feb 27, 2018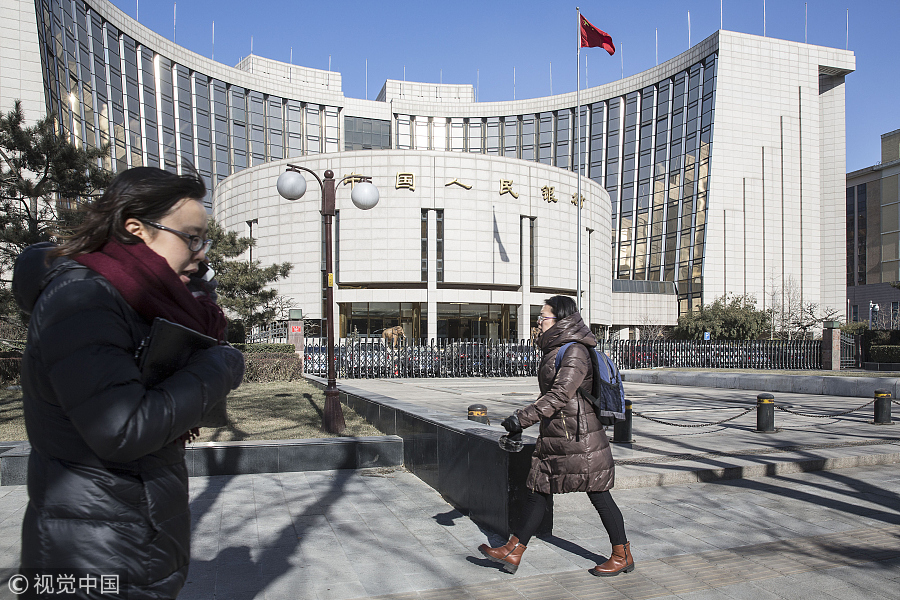 China should adopt a systemic approach to prevent financial risks amid a lack of coordination among different regulatory agencies, a central bank advisor said.
"We have rolled out many measures and guidelines to tackle financial risks, but each of them only covers a separate field. We need a broader vision of supervision and should think about how to deal with risks at a macro level," said Huang Yiping, a monetary policy committee member of the People's Bank of China, during the China Economists 50 Forum on Sunday.
Earlier separate guidelines, either on fintech or financial products regulations, are not enough to prevent contagion risks as new problems may arise in the future with ever increasing interconnectedness across different sectors and rapid product development, according to Huang.
He said the government needs to adopt systemic approach, which requires regulators to make effective decisions, jointly enhance their capacity to coordinate and improve supervision efficiency.
A more systemic approach also requires the regulators to monitor institutions' behavior, identify and mitigate risks on a timely basis, according to Huang.
His comments echoed the earlier financial stability report issued by the central bank, where it proposed more coordination and more efforts to narrow gaps across different regulatory bodies.
China's cabinet-level committee to oversee financial stability is able to play a key role in coordinating policymaking, according to Huang.
He referred to the Financial Stability and Development Committee, which is expected to help unify policy standards.
No further details of responsibilities shouldered by the committee have been revealed since it held its first meeting in November.
Huang added if the current regulatory framework remains unchanged, regulators might be able to work under three coordinating systems-the Financial Stability and Development Committee, a monetary policy committee, and a financial policy committee.
His comments go against some earlier speculations that the nation's central bank would combine with the other three regulatory agencies and become a super regulator.
China's financial system is governed by the central bank, the China Banking Regulatory Commission, the China Securities Regulatory Commission and the China Insurance Regulatory Commission.
No action has been taken to indicate such a combination.
Xu Zhong, head of the People's Bank of China's research bureau, wrote in a report earlier this month that the government is considering giving the central bank greater power in monitoring supervision of the entire financial sector, and that regulators should balance efforts to encourage innovation and enhance supervision.